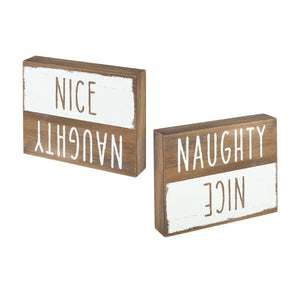 Brienne Farmers Market
Naughty Nice sign
Regular price
$8.50
Sale price
$9.95
"Naughty Nice" sign is such a fun sign! Our family has sure enjoyed this sign! We have been flipping it from naughty and nice for weeks now and it hasn't gotten one bit old!
We all vote perfect gift! Do you even exchange gifts with friends or a family and need a fun item? Well this is the one! AND... your welcome!
Measurements: 5" W x 4" T x 1" D
Half: "NICE"
Half: "NAUGHTY"
---
More from this collection